FUJIAN BAOTONG ELECTRONICS CO., LTD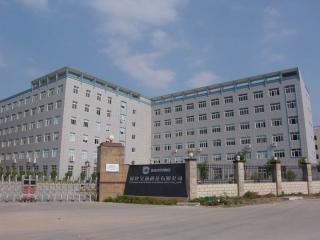 Fujian Baotong Electronics Co., Ltd is located in one of the beautiful seashore cities in South China. Our city has its own seaport and airport, and is very near to the XIAMEN harbor, which offered us convenient traffic and transportation system. Moreover, the local advanced telecom equipment present us the convenient communication with clients around the world.
Since its establishment in 1987,our company has been specializing in manufacturing, researching and marketing of the radio communication equipment. Now we have more than 20 million US Dollars capital assets, including one office building with 20000 square meters, and one living building with 6000 square meters. There are more than 500 staff in our company, and the annual output capacity is 500000 pcs digital satellite receiver .We have developed our products by researching the new technology and new functions in radio equipment continuously, and we have expanded our products from transceivers to cordless telephone and pager and other communication equipment. Our domestic market covers most of the big cities in China, Our company specialized in producing satellite receiver and satellite meter. Many of our digital products have exported to abroad.
Based on advanced equipment and excellent professionals, we supply our clients services that covers developing, producing, and marketing. In addition, we offer our customers prompt technical supports and difficulty solutions and other after sale services backed by e-mail and fax. Our company insists on developing ourselves by the advanced technology. There are about 40 engineers and senior engineers in our R&D cneter. We have kept long-term cooperation and closely contact with many universities, colleges, and scientific research organizations. Now we have launched out into Digital Satellite Receiver, Optical Communication Equipment, and other high technology projects to keep up with the high-speed development of the technology.
Address data

Street:
JIANNAN HI-TECH PARK, LICHEN DISTRICT
City:
QUANZHOU
Postal code:
362000
Country:
China
Phone:
+86 595 28106252
Fax:
+86 595 28106253

---

Contact person

Name and Surname:
Paul Zhu
Phone:
+86 595 28106252
Mobile:
+86 13600788550